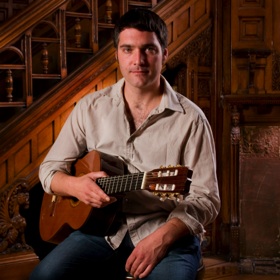 «A [...] gifted composer and performer»
Erika Werry, The Village Voice
Who is Mike Hopkins?
Mike Hopkins, B.F.A., has studied Classical guitar for twenty years. In that time he has performed a repertoire ranging from the Renaissance to contemporary pieces.
Mike's musical journey has been influenced by Classical as well as jazz and other popular genres in the creation of his own original compositions. This has culminated in his mini-masterpiece,
The Spanish Waiter.